Roller Blinds
Roller blinds offer the most versatile solution to buying blinds online in New Zealand. Our patterned roller blinds come in an array of coatings and fabrics fit to suit every room. For a neat and tidy solution, choose custom roller blinds from Blinds Mates.
Roller blinds made to measure is a simple and easy way to get the right fit for your space every time. Follow along with the DIY process of getting your custom roller blinds sorted.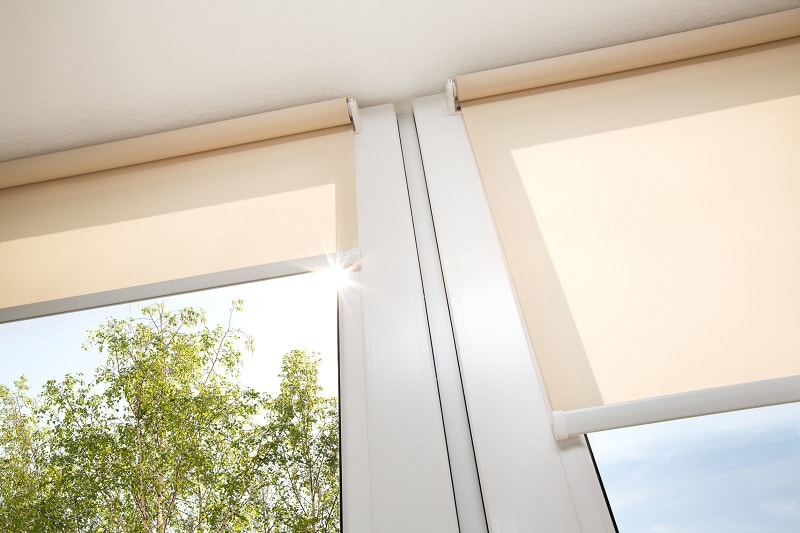 With a metal tape measure, take three measurements across the drop and width of your window to ensure the most accurate result. Custom roller blinds are created by our staff using your figures. While processing your order, we take care of making any deductions to ensure your blind has the perfect fit. Roller blinds in NZ, direct to your door within seven working days is what we aim to deliver. Now that's soon enough for you to decorate your space with your very own custom made roller blinds!
If you need a hand with any step of the process along the way, give Blinds Mates a call and we'll be able to help you out.
Blinds Mates offer high-quality fabrics and finish to produce custom roller blinds that are fit for your home.
Providing heat reduction and advanced insulation, you'll be kept cool in summer and warm in winter! Filter sunlight to protect your furnishings all year round, roller blinds are the solution that just keeps on giving.
We love their understated and contemporary look, perfect for any room. We've got all the colours and fabric to set the tone just right for your space. Relax in comfort and privacy with Blinds Mates quality custom blinds.
Get your roller blinds online, sorted quick and easy so that you can get back to business. We take the stress and hassle out of made to measure blinds. Our aim is to provide you with all that you need for an affordable price. That's why Blinds Mates offer free quotes on all of our blinds so that you know what you're getting is top quality and value for money.
Simply provide us with your window dimensions along with your desired colours or fabrics and we will send through what we can do.
Comfort and cost needn't be kept separate, both are equally important when it comes to securing the highest quality roller blinds for your home. We understand the need for both shade and privacy kept within your budget and on trend.
The Advantages of Roller Blinds
Not only are roller blinds a great stylish addition to any room, but they also offer the following benefits, proving that style and function really can go hand in hand!
Sun protection, protecting you from UV rays and glare of the sun and your furnishings from premature fading.

Advanced cooling and heat insulation, controlling the temperature of your home and lowering your power bills at the same time has never been easier.

Protecting you and your family from dust and mould with our specially-made resistant fabrics.

Stylish textured fabrics for modern accent to elevate your room.

Get rid of draughts and stay cosy – you don't have to sit in the dark as our blinds still allow some light to enter.

Maintain your privacy and keep an eye on the outside world from indoors, you can still see out but they don't need to see in.
Free In Home Consultation